User experience is one of the most important components of product success. Our approach to UX involves the design of the entire process of acquiring and integrating the product, including aspects of branding, design, usability, and function. Our team will consider the Why, What and How of product use. In this way, we make sure we deliver well thought out product for your users.
Our UI and UX services help clients visualize a clear picture of their requirements and let the stakeholders foresee the look and feel of their final product.
UX consulting
An ideal mix of involvement and skill to further our focus on technology. advancement.
Web Apps UI
User interface design for complex Web products and enterprise SaaS platforms.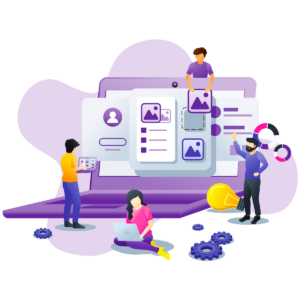 Improving the overall process
UI / UX team works in close collaboration with business analysts and software architects, taking into account the results of BA research.
Using best practices
Following the best industry practices and combining them with modern trends allows us to create a solid experience for your customers.
UX follows the business vision
UX approach is based on the understanding of the business goals. Stakeholders' vision guides the UX team.